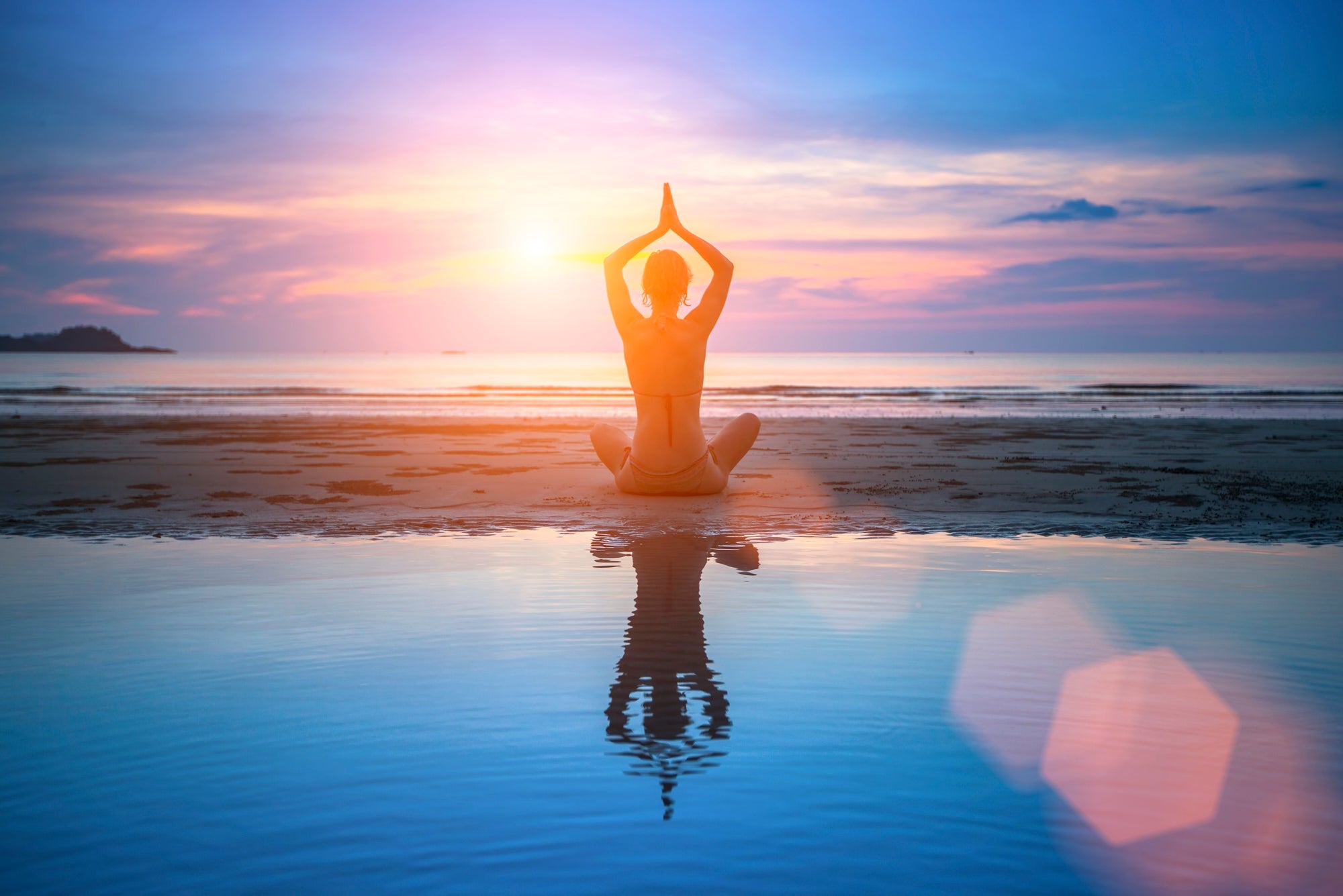 Online Store Layout
The vision for the store layout is based on having a list of product collections that provide Super Product Deals for Meditation and Yoga enthusiasts, as well as providing exciting  products for anti-aging, health and beauty and ultimately products that that provide a healthy and blissful lifestyle. 
The selection of products are chosen so as to enhance Beauty, Light, Color and Design in our lives. Furthermore the aim is also to provide products for the whole family, from youngest of children to elderly people across of all genders and capability.
These Collections are constantly being monitored, and new products are being added, and old ones with poor reviews are being removed. 
The main collections are:
Featured Products

These include Products that are popular, have good reviews and are beautiful to have, and help in our passion for Yoga and Meditation Practices. 
Womens Yoga

These include whole range of Products from Women's Tops, Yoga Tops, Womens Bottoms, Yoga Bottoms or Yoga Leggings, Yoga Tights, Yoga Bodysuits, Yoga for Prenatal or Yoga Maternity Wear, Yoga Bras, Yoga Wear before and after a Yoga Class which could be Women Jackets, Sweatshirts, Posture Correcting Braces and numerous other items such as bags and Women Accessories. Yoga is a lifestyle, Women love Yoga because it keeps them beautiful, and improves their well being and hence makes them feel and look more attractive.
Mens Yoga 

These include Products around Mens clothing from Mens Yoga Tops, Mens Yoga Bottoms and Mens Fitness clothes that can be used for both Yoga, Meditation and any other sports activity. Furthermore, other Products provided are Yoga Posture Correctors specifically for men.
Kids Yoga

Kids can start Yoga and Meditation.as soon as they can walk. The first practices are watching their parents practice Yoga and Meditation. You will be surprised how kids copy what you do, and learn the 'Meditation' and 'Yoga' word very early on. Once they begin to listen and start school, sitting still and listening is a challenging practice for both the child and the parent but its worth its weight in gold. The Kids Collection includes Mum's and  Bubs Yoga Clothing, Kids Yoga Clothing, Kids Sports Clothing. Kids Yoga Accessories, such as Yoga Mats, Yoga Blocks, Yoga Toys and Kids Jewelry. Our Yoga and Meditation for Kids product inventory will grow, and encompass all healthy yoga and meditation life style accessories for children of all ages.  
Yoga Accessories
 
This collection is our biggest collection and usually has the most  traditional  products generally for Yoga Classes and Yoga Practice either at home or with friends. Some of these Products include Yoga Mats, with corresponding Yoga Bags, a variety of Yoga Blocks, Yoga Wheels, Yoga Balls, Yoga Towels, Yoga Bolsters and other Yoga Accessories in and around Yoga practice such as water bottles, clock timers, media tools as well as "Yoga Mat, Block and Belt" packages. Again this collection is being constantly monitored for new products, and those we have missed will be added immediately. 
Meditation Accessories

The Meditation Collection has a whole range of products related to Meditation practices, included paraphernalia associated with Meditation. These Products Include Jewelry, such as Chakra Bracelets, Reiki Healing Bracelets, Friendship Bracelets, Buddha Bracelets and Tigers Eye Bracelets related to wealth and strength manifestation processes. Other Products include Buddha Statues,  Meditation Cushions, Incense such as "Tibetan sandalwood sticks", Candles, LED Lamps of Buddha and Meditation Postures, Tibetan Bells  and Tibetan Singing Bowls, and Meditation Mats, and Stools. The list is ever growing, and any suggestions for products that we have yet not added, please let us know. 
Health and Beauty
These is our latest collection and work in progress as of the date of this Blog. Health and Beauty Products,from Massage to Vitamins to skin creams to essential Oils to anti-aging health products that enhance beauty, health and provide a long and blissful and happy life span. 
Our Extended Product Vision in the world  of Yoga and Meditation.
Yoga and Mediation is a tool for Well Being Technology. This basically means its not just attending a Yoga Class, or attending a Meditation session. It incorporates a whole range of health lifestyle practices and related products that assist in well being of both mind, body and spirit. We will explore innovative products that enhance, extend and improves our lives in many ways across all aspect of the trinity of existence, mind, body and spirit. 
---
Some Favorite Products in our Store are below, but there are so many.
I have chosen a few here that caught my eye as I was making this Blog.
---
---

Our Current Product List Tags

The Following is a brief list of Products we currently have, but our list will grow each week, with new Products all related to the lifestyle around Yoga and Meditation. 

Meditation Cushions
Meditation Incense
Meditation Accessories
Meditation Bells
Meditation Bowls
Meditation Bracelets
Meditation Buddha Statue
Meditation Candles
Meditation Jewelry
Meditation Lamps
Meditation Mats
Meditation Other
Meditation Statues
Meditation Stools
Womens Yoga
Womens Yoga Bras
Womens Yoga Pants
Womens Yoga Tops
Women Yoga Pants
Women Yoga Tops
Yoga Accessories
Yoga Bags
Yoga Balls
Yoga Blocks
Yoga Bodysuits
Yoga Bolsters
Yoga Bottles
Yoga Bottoms
Yoga Bras
Yoga Compression Leggings
Yoga for Mums and Bubs
Yoga Kids
Yoga Kids Blocks
Yoga Kids Clothes
Yoga Kids Jewelry
Yoga Kids Mats
Yoga Kids Other
Yoga Kids Toys
Yoga Mat
Yoga Prenatal
Yoga Mats
Yoga Mens Bottoms
Yoga Mens Other
Yoga Mens Pants
Yoga Mens Tops
Yoga Mens Yoga
Yoga Other
Yoga Pants
Yoga Stretch Strap
Yoga Sweatshirts
Yoga Timer
Yoga Tops
Yoga Towels
Yoga Wheels
Yoga Women Leggings
Yoga and Meditation for Health and Beauty
---